The KooBits Young Writers Competition 2016
Award Results Announced.
Here is the full list of all winners.
Congratulations!
GOLD
SILVER
BRONZE
FINALISTS

Aiden Choo Xu Zhang
Benjamin Chew Wen Jin
Chloe Koh Ke Ying
Chong Xin Yue
CHOU YI XUAN
Clara Teng Jia Hui
ELYSSA YEO JIA XUAN
Ethan Ng Jia Le
Foo Wen Qi
FU JUNHAO
Hylde Zoe Tan Van Den Hooven
Jonathan Edward Sinarta
Jonathan Khoo Kai Han
Joshua Chew Kai En
JOVAN GOH
KRISHNAN MUKUND
Kumaran Kavyadharshini
Laksh Madhavan
Leong Yi An
Lim Yann Fong
Lucas Lai Kah Lok
Mandy Myat
Muthukrishnan Nethra
NAMITA ANU
Ng Qi Qi
Ong Zi Cheng, Jet
RAMESH KANNAN DURGA
SANKAR BABU MADHAN
SANKAR BABU SARATH
Shannon Teng Min Hui
SHENXUEYAN
Skylar Choo You Le
Soha khan
Ta Hieu Anh Justin
Tan Jin Xi
TANUKU SAI SURYA LOHITH
Tata Geet Rakshita
Tee Ren Hao
Tee Ren Jie
Teo Jing An
VAKADA CHINNIKRISHNA PUSHKAR
Vaneezah Raza Khan
Yadunandan Abhinandan
Yeong Jie Kai Ignatius
---
Introduction
KooBits Young Writers Competition is an online writing competition for 7-12 year-olds. The event is organized by KooBits to promote works by children, for children.
Different from the traditional pen-and-paper writing contest, KooBits Young Writer Competition is taking a very unique format of getting young children to author and publish their stories into ebooks, using a child-friendly ebook creation tool – the KooBits Editor. Participants are to develop an interactive digital book based on a given theme, and to use multimedia resources to present the story in an engaging and interactive way.
The competition's main aim is to foster excellence in creativity by providing young children the platform to develop their expressive talents and creative writing skills. By publishing the works of children, it is hoped that other young children will be motivated to write as well. We hope to make children see writing not as school work, but as a form of communication and self-expression – one of the most important 21st century skills.
– Age Categories
• Category 1: 7 to 9 year-old (Primary 1 to 3)
• Category 2: 10 to 12 year-old (Primary 4 to 6)
– Prize
Winners and finalists of each category will be awarded with the KooBits Children's Book Prize and certificates.
KooBits Children's Book Prize 2016

Category:
Category 1 & 2
Gold
(up to 10 winners)
• $20 Book Voucher
• Winner Medal – Gold
• Certificate of Award
Silver
(up to 20 winners)
• Winner Medal – Silver
• Certificate of Award
Bronze
(up to 30 winners)
• Winner Medal – Bronze
• Certificate of Award
Top 10 Most Popular
(top 10 winners)
• Special KooBits Gift
• Certificate of Award
Finalists
Certificate of Achievement
100 KoKo Credits
(for existing KooBits ProblemSums users)
---
Showcase & Demo
Look at the works of other children and get an idea of what a finished product may look like. Click below to view
– Video of Past Contests & Software Demo
Click on the video below to see the process of creation and have a glimpse of what the software tools that children will be using.
KooBits has organized writing competition with other partners before. Watch this video to see the fun process of developing a story and author your own ebook.
KooBits Editor is a child-friendly ebook creation tool that enables students to write, share and publish ebooks online. It goes beyond the plain text ebooks, allowing your students to build multimedia ebooks and projects. The ebooks created using KooBits Editor are interactive and engaging; they provide features that paper books cannot.
---
For Parents
– What Will My Child Learn
Through participating in the KooBits Young Writers Competition, your child will learn the following skills (all participants will receive online courses during competition):
• Storyboarding skills
• Creative Writing Skills
• Multimedia design skills
• Ebook creation and publishing skills
– What Will My Child Receive at the End of the Competition
• Certificate of Award/Participation
• A published storybook by your child
• A downloadable version of the storybook created by your child
• Editor's feedback on your child's writing
• The chance to be featured on KooBits website
(subject to the quality of your child's work)
– Important Dates
11 May 2016
Open for online registration
31 May 2016
Early-bird Registration Deadline
19 Jun 2016
Normal Registration Deadline
20 Jun 2016
Start of Competition
Release of Competition Guide
Issue of participants' login accounts
18 Jul 2016
(17 Jul mid-night)
Submission Deadline
19 – 28 Jul 2016
Judging and shortlist of finalists, Editorial Review
29 Jul 2016
Announcement of finalists
30 Jul – 6 Aug 2016
Final amendment by finalists
9 – 20 Aug 2016
Voting of Most Popular Book
25 Aug 2016
Awards Results Announcement
2016
(To Be Announced)
Awards Giving Ceremony at Year-end Grand KooBits Event
– Theme
The theme for the KooBits Young Writers Competition 2016 is "StoryMath".
Participants are to create stories that teach a maths concept in an interesting way. Participants can choose from a set of given maths concepts, which are selected based on the latest Singapore MOE Mathematics curriculum, and are based on participant's own primary level textbook.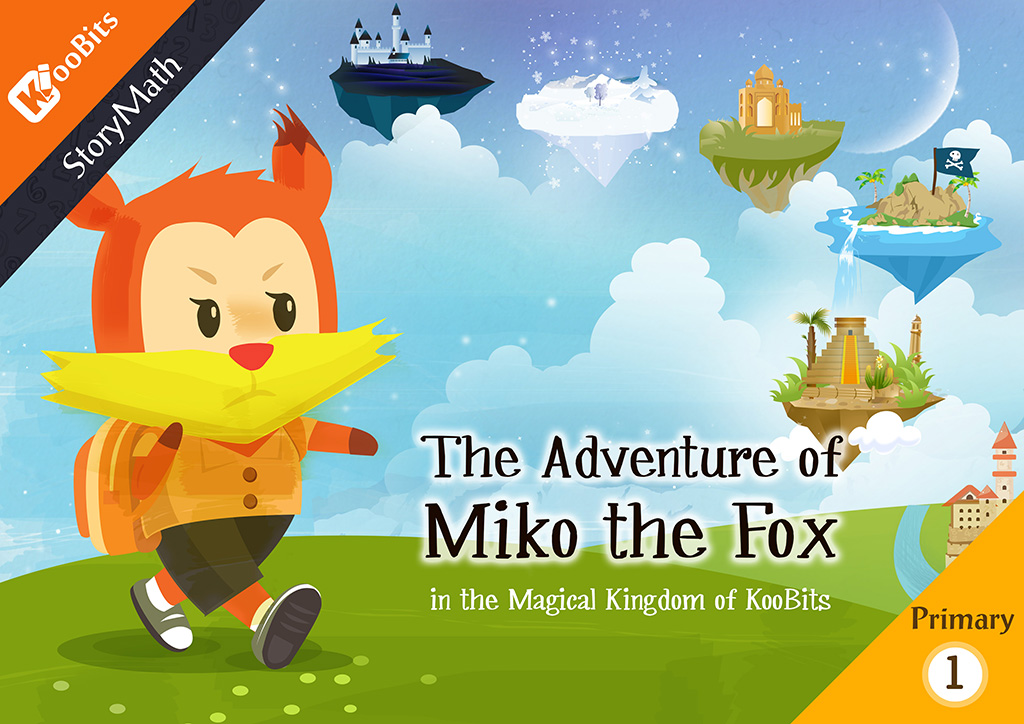 – Rules
1. The KooBits Young Writers Competition is open to all children in Singapore and in the Southeast Asian Region who are enrolled in primary school and is below 13 years old.
2. Entries must be in English.
3. Entries must be a minimum of 400 words for Category 1, and a minimum of 800 words for Category 2.
4. Entries shall have presentable graphics and demonstrate appropriate use of multimedia
5. Entries can be from any of the following genres:
– Science Fiction
– Magic and Fantasy
– Ghosts and Ghouls
– Mystery and Adventure
– Animal Tales
– Personal/Factual Recount
6. One contestant can only submit one entry.
7. Entries must be of original work and not previously published. As the event promotes works for children, the reading level of submitted entries should cater to children no older than 13 years.
– Judging
A panel of three judges will shortlist the finalists from each category based on the quality of the stories submitted. Results will be announced on 29 July 2016.
The judges will be looking for high-quality writing, stories that demonstrate originality, imagination and creativity, and writers who can capture the reader and hold their attention.
Please read detailed judging criteria here: https://goo.gl/MqH0cF.
---
How to Take Part
Step 1: Make online payment for competition entry fee
— Registration Closed —
Step 2: Complete the sign-up form
— Registration Closed —
Entry Fee
Normal Registration:
$30
Deadline:
19 June


Entry Fee Includes:
• Storyboarding tools
• Editorial review
• Online access to KooBits Editor – ebook creation tool
• Certificate of Award/Participation
• Online Course – How to do storyboarding and tips for writing a good story
• Online Course – How to create and publish ebook using KooBits Editor
– FAQs
What happens after I make payment?
– You will receive an acknowledgment email. The official competition guide and login info will be sent you on 20 June 2016.
Refund policy
– No refund is allowed after 31 May if paid as early bird.
– No refund is allowed after 14 days of payment.
– No refund is allowed after the competition starts on 20 June.
Contact us
– For enquirers, please send an email to [email protected].